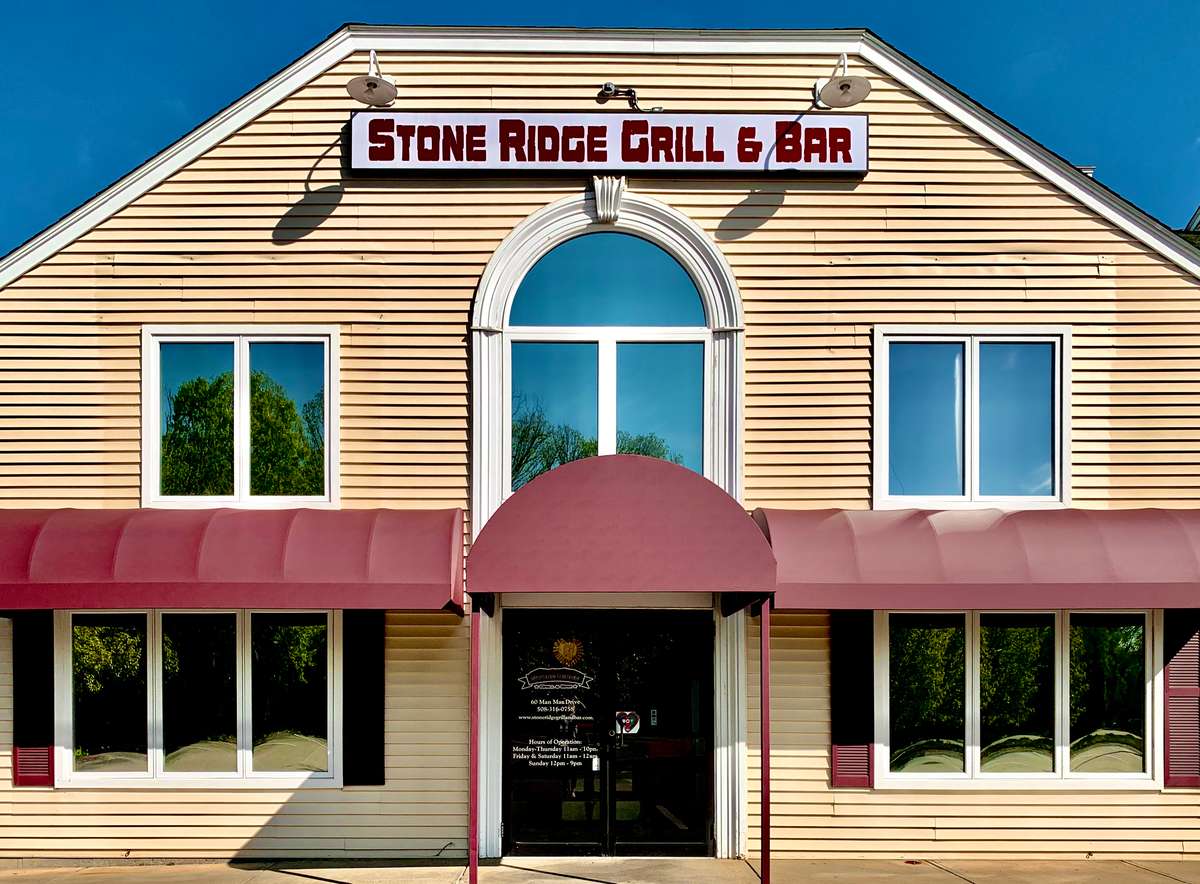 Our Menus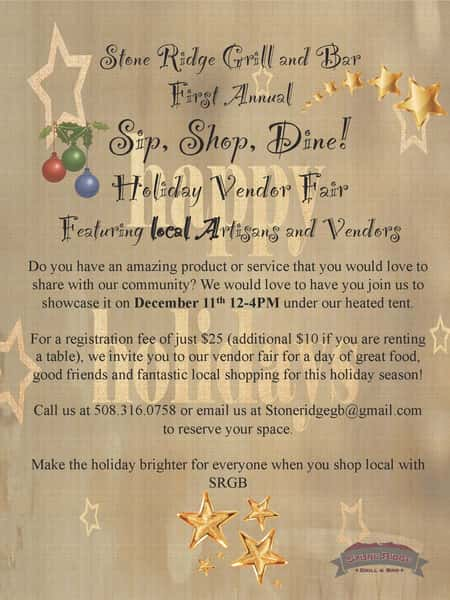 Sip, Shop, Dine! 12/11 12-4p
Join us on December 11th 12-4 for an afternoon local vendor showcase! Support our community and choose great gifts for your loved ones this holiday season! 
Vendor space still available- call to reserve yours!
Become a VIP
Be the first to receive updates on exclusive events, secret menus, special offers/discounts, loyalty rewards & more!
Main Menu
Beginnings
Shareable appetizers to tempt you!
Fresh Entrée Salads
Add Steak Tips* $8 | Add Shrimp $7 | Add Chicken $7 | Half Salads $6

Dressings: Ranch, Bleu Cheese, Caesar, Greek, Honey Mustard, Light Italian, Zinfandel Vinaigrette
Steak House Cuts
All Steaks are seasoned, chargrilled, and prepared to your specification - served with your choice of 2 sides.

Rare - Cool, Red Center
Medium Rare - Warm, Red Center
Medium - Warm, Pink Center
Medium Well - Hot, Slightly Pink Center
Well Done - Hot, Fully Cooked, No Pink
Build Your Own Char-Grilled Steakhouse Burger
All burgers start with a half-pound, fresh, never frozen, 100% Angus-beef patty* flame broiled and include lettuce, tomato, pickle, onion, and your choice of 1 side. $14

Step One

Choose your Bread - 
Toasted Brioche Bun or Grilled Sourdough.

Step Two

Choose Toppings and Cheese

(American, Swiss, Cheddar, Mozzarella) Cheese +$1 Bacon +$2 - Ham +$2 - Sautéed Onions +$1 - Sautéed Mushrooms +$1 - Sautéed Peppers +$1 - Jalapeños +$1 - Egg +$1
Pete's Perfectly Prepared Pizza Pie
Our Pizza dough and house-made sauce recipes are a 50-year-old family tradition! The dough is made freshly in house and each pie is hand-stretched and baked to order in our authentic pizza oven. Choose between pan pizza and stone-fired thin-crust pizza and enjoy an experience that rivals any pizza you've ever had!
Build Your Own Sandwich
All sandwiches include lettuce, tomato, pickle, onion, and your choice of 1 side. $12

Step One

Choose your Bread and Sandwich Type - 
Toasted Brioche Bun, Grilled Sourdough Melt, Wrap, or Sourdough Club.

Step Two

Choose your Main Ingredient - 
Sliced Ham, Sliced Turkey, or Bacon.

Step Three

Choose your Cheese - 
American, Swiss, Mozzarella, or Cheddar.

OR Upgrade to a Premium Sandwich

Choose your Main Ingredient - 
Fried Haddock $16 /Meatballs & Mozzarella $15 / Chicken Parmesan $16 / Buffalo Chicken $15 / Shaved Steak* $16 / Grilled Chicken (add any sauce) $16 / Turkey Burger $18
*Contains (or may contain) raw or undercooked ingredients. REMINDER: Consuming raw or undercooked meats, poultry, seafood, shellfish, or eggs may be harmful to your health and increase the risk of food borne illness especially if you have certain medical conditions. Before placing your order, please inform your server if a person in your party has a food allergy. All food weights listed are prior to cooking.