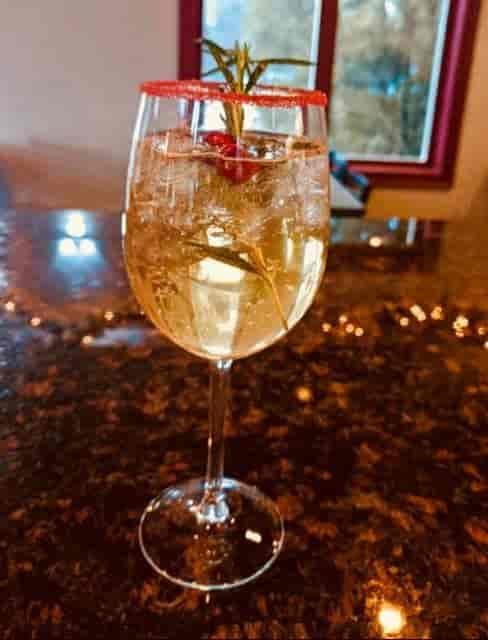 Brews-Cocktails- Wines
Become a VIP
Receive updates on special events, new menu items, menu reviews, and more!
Brews-Cocktails- Wines
Bottled Beer
Bud Light
Lagunitas IPA
Dogfish 60 Min IPA
Wachusett Blueberry
Coors Light
Amstel Light
Miller Lite
Heineken
Corona
Corona Premium
Beck's Non-Alcoholic
Guinness
Budweiser
Blue moon
Michelob Ultra
Long Trail Ale
Stella Artois
Molson Canadian
Corona Light
Beck's
Draft
Bud Light
Budweiser
Sam 76
Michelob Ultra
Wormtown
Coors Light
Sam Adams Lager
Woodchuck Cider
Goose Island IPA
Allagash White
Harpoon IPA
Switchback Ale
Wines
Our Wines are carefully curated to pair with our dishes and match a variety of tastes and preferences
WHITES
Beringer Moscato (Napa CA) - $8.......
Lobster Reef Sauvignon Blanc (New Zealand) - $9.........$25
Primaterra Pinot Grigio (Venezie Italy) - $8..........$20
Seaglass Riesling (Santa Barbara CA) - $10..........$20
Kendall Jackson Chardonnay (Sonoma CA) - $10.....$25
REDS
Boen Pinot Noir (Santa Maria Valley CA) - $13........$37
Bogle Merlot (Yolo County CA)- $11...........$25
Terrazas Malbec (Mendoza, Argentina) $14..........$28
Decoy Cabernet Sauvignon (Sonoma Couty CA) $16............$42
Conundrum Red Blend (Napa CA) $15.......$40
BLUSH
Berringer White Zinfandel (Napa CA) $8
SPARKLING
Lunetta Prosecco (Trentino Italy) - 6.3 oz bottle $8
Signature Cocktails
Stone Ridge Bloody Mary
Made with Tito's Handmade Vodka and garnished with pepperoni, sausage, bacon, and a bleu cheese olive - $11

Cosmopolitan
Absolute Vodka expertly mixed with Cointreau, Cranberry Juice and finished with a lemon twist - $10

Long Island Iced tea
The classic: Vodka, Rum, Gin, Tequila and fresh lemon juice, with a splash of Pepsi and a lemon wedge - $10

Mai Tai
Myers Dark Rum, Bacardi Rum, Cointreau, Orange & Pineapple juices, and Grenadine with a pineapple and cherry garnish - $10

Old Fashioned
An elegant blend of muddled orange, sugar, and cherry with your choice of Bourbon or Rye served over a large ice cube - $12

Mojito
Bacardi Rum with fresh lime juice, organic agave nectar, muddled mint and a splash of soda water - $10

Mule
Ginger beer, Vodka and fresh lime juice with a lime and mint garnish - $8

Rum Punch
An Island escape in a glass: Organic agave nectar, fresh lime juice, pineapple juice, orange juice, Angostura Bitters, Grenadine, Captain Morgan Spiced rum and Bacardi rum garnished with sweet pineapple and a cherry -$9

MARTINIS - $14 Our Mixologists are always adding new offerings, check back for specials

Apple, Strawberry, Espresso, Lemon drop, Pineapple, Raspberry
Our Bar Staff mixes the finest spirits with the highest quality cold-pressed juices from RIPE brand. Our craft beers, ales and lagers are rotated with new features regularly on draft.